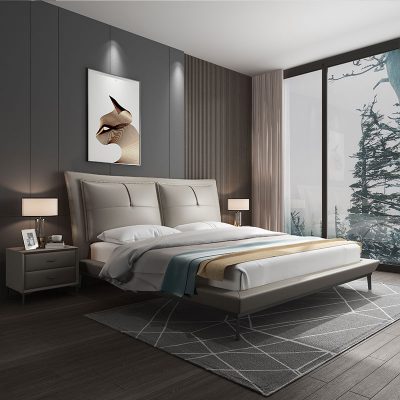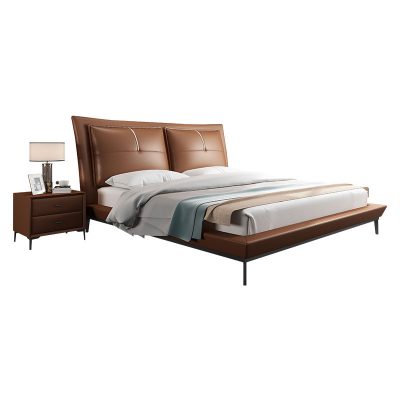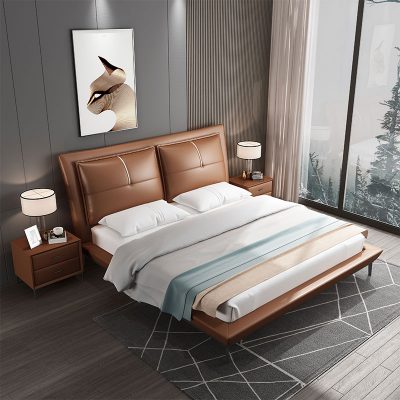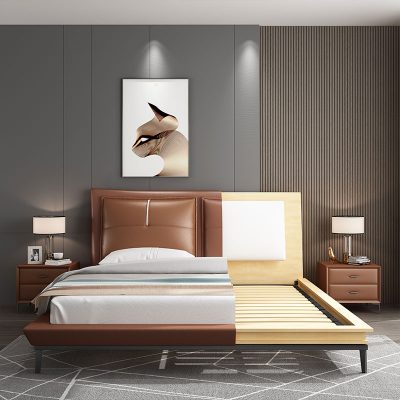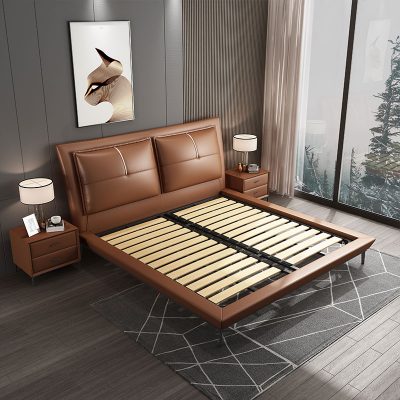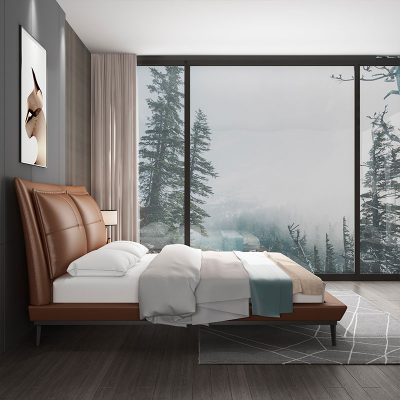 | | |
| --- | --- |
| Product name: | Adjustable bed base |
| Type: | Bedroom Furniture |
| style: | Soft Bed |
| Folded: | NO |
| MOQ: | 1 Sets |
| Warranty: | 5 years |
| Use: | Home Furniture |
| Material: | Synthetic Leather |
| Fabric: | High Grade Knitted Fabric |
| Application: | Bedroom, Hotel, Bedroom Furniture |
| Design Style: | Modern |
| Appearance: | Modern |
| Specific Use: | Home Bed |
| Feature: | charm |
1. Advantages of solid wood bed
Everyone knows that the materials used to make solid wood beds come from nature, which has the advantages of environmental protection and health. At the same time, it can also help everyone create a rural living environment. Solid wood beds are generally designed and manufactured without adding any harmful substances, and whether there is any chemical pollution, which is in line with the current people's current concept of environmentally friendly life. Because of structural problems, the solid wood bed has better bearing capacity, is not easy to deform, and can have a longer service life. It is an enduring best-selling product in the furniture industry. Many solid wood beds retain the original natural textures, and the textures can be used reasonably to make them embellish the product and show the unique charm of the product.
2. Maintenance suggestions for solid wood beds:
Frequently use soft cotton to clean and remove dust from furniture, avoid using wet cloth or hard objects to wipe the surface and mirror, and avoid touching the surface with acid and alkaline chemicals. When oily fumes, stain residues, etc. are attached to the surface of the furniture, it is recommended to use a clean, slightly damp, soft cotton cloth to moisten it with a detergent, and then turn the clean side over and wipe it off. Use the cleaning agent to find an inconspicuous place to test in advance to ensure that the furniture will not reflect, otherwise it will cause damage to the finish. Try to avoid drastic changes in humidity. Avoid direct sunlight and try to stay away from air conditioning outlets, radiators and fireplaces.