What are the materials of the bed?
1. Solid wood bed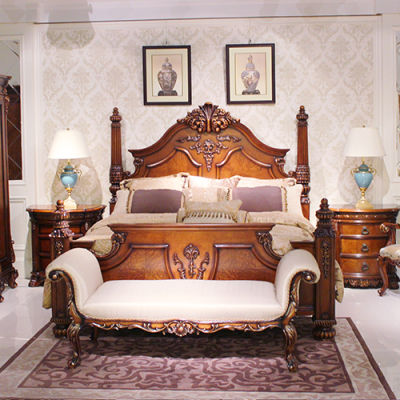 There are many kinds of solid wood materials, and the quality and price of solid wood beds of different materials are different. The following are some common wooden beds for your reference:
1) Camphor wood
Its biggest feature is that it is rich in rich aroma, which can repel insects, mothproof, mold and sterilize. Mothballs are made from the spices in camphor wood. The tree diameter is large, the wood width is wide, and the pattern is beautiful. Camphor wood is dense, with natural beautiful texture, tough texture, not easy to break, and not easy to crack.
2) Walnut
Walnut wood has medium hardness to slightly hard and heavy, fine and uniform fiber structure, strong toughness, especially good performance in anti-vibration and abrasion resistance, and has certain bending and corrosion resistance.
3) Fraxinus mandshurica
Fraxinus mandshurica wood has the characteristics of beautiful patterns, great toughness, and is also very good in terms of finishing performance and gluing performance. The solid wood bed made of Fraxinus mandshurica can create a modern and simple style very well.
4) Oak
The wood of oak is relatively hard, and it is not suitable for insects and cracking, and the ability of oak to adapt to the climate is relatively strong.
5) Elm
Elm wood is not only more beautiful in patterns and coarse in structure, but also has better processing properties and good finishing properties. At the same time, it also has the disadvantage of poor drying and easy to crack and warp.
2. Leather bed
Strong and wear-resistant, warm in winter and cool in summer, soft and comfortable texture. The atmosphere is noble and can better reflect the mature temperament of the homeowner. The leather bed is made of leather bed and imitation leather bed.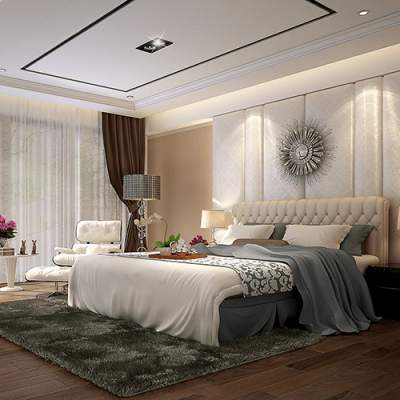 3. Iron bed
The bed made of iron material may give people a feeling of severe cold in winter. It is quite popular in summer because the iron bed looks very cool. The raw materials are also used separately: iron pipe + baking varnish + wooden strips. That is the metal bed. Generally speaking, the metal bed is originally made of metal pipes and other wood, and this bed also has the function of folding.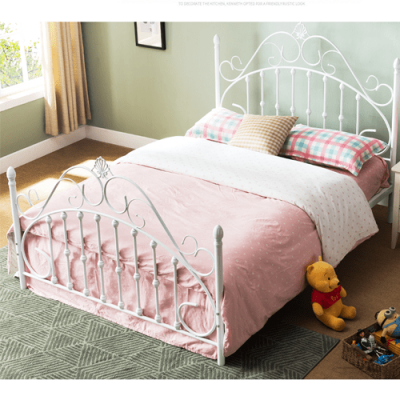 4. Fabric bed
The colorful fabric bed is made of various beautiful cotton, linen, flannel and other fabrics. The fashionable colors and changeable shapes can be equipped with a variety of different personalities. The fabric bed has good ventilation, is closer to natural gentleness, has better comfort, and can be removed and washed. However, many fabric beds use chemical fiber products, which are prone to mites.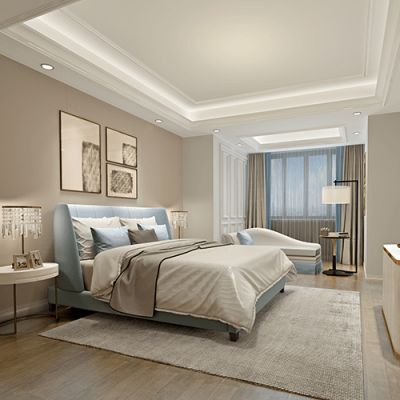 5. Slab bed
The basic information of this kind of bed is made of wood-based panels, and the furniture is connected by hardware, which is convenient for disassembly, transportation, and installation. The styles are usually concise, not deformed or cracked, and the price is moderate.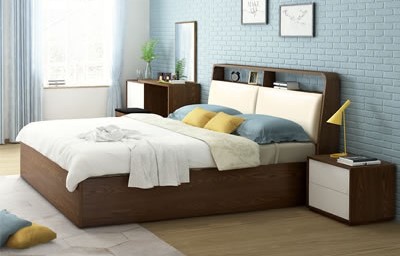 As a professional bed manufacturer, we can customize any material of bed for customers. Please kindly send us an email for getting more customized material information.