What are the size of the bed?
1. According to the size of the bed, there is a 1.2-meter bed. Its standard is 1.2×1.9 meters, but it will vary according to the actual situation. For example, some children's beds are 1.2×1.8 meters, which is slightly larger. The one-point bed is 1.2 x 2 meters, which means that the width of this bed is 1.2 meters and the length is between 1.8 meters and 2 meters.
2. There is also a 1.5-meter bed size, which can generally be used as a double bed and is also a standard size. The normal one is 1.5×2 meters, and the other is a 1.5-meter-wide bed with a length of 1.9 meters or 2 meters.
3. There is also a bed with a size of 1.8 meters, which is a big bed. Now many new couples choose this big bed when they get married. The decoration is more luxurious and luxurious, and the bedroom space required should be slightly larger, or else just It will appear out of place, making the indoor activity area smaller. The width of this bed is 1.8 meters, and the length of some is 2 meters, some is 2.05 meters, and some reach 2.1 meters.
4. There is also a size of 2m bed, which is relatively rare in the market. This kind of bed is generally larger, and its size is generally 2m×2m.
The size of the crib
Baby cribs are prepared by every mother for their children, most of which are around 120cm and can be used up to about 3 years old.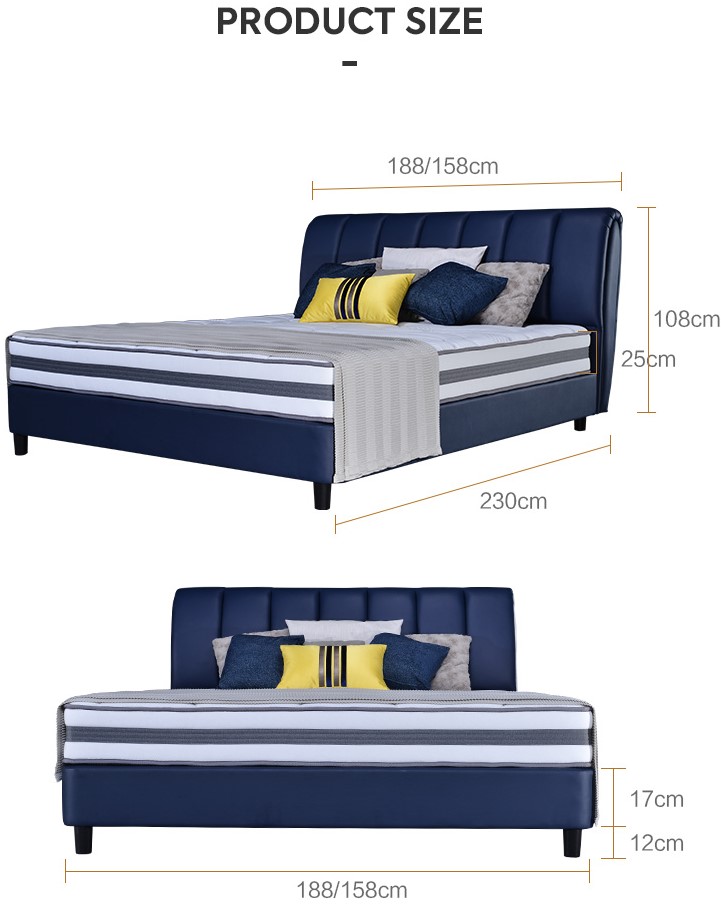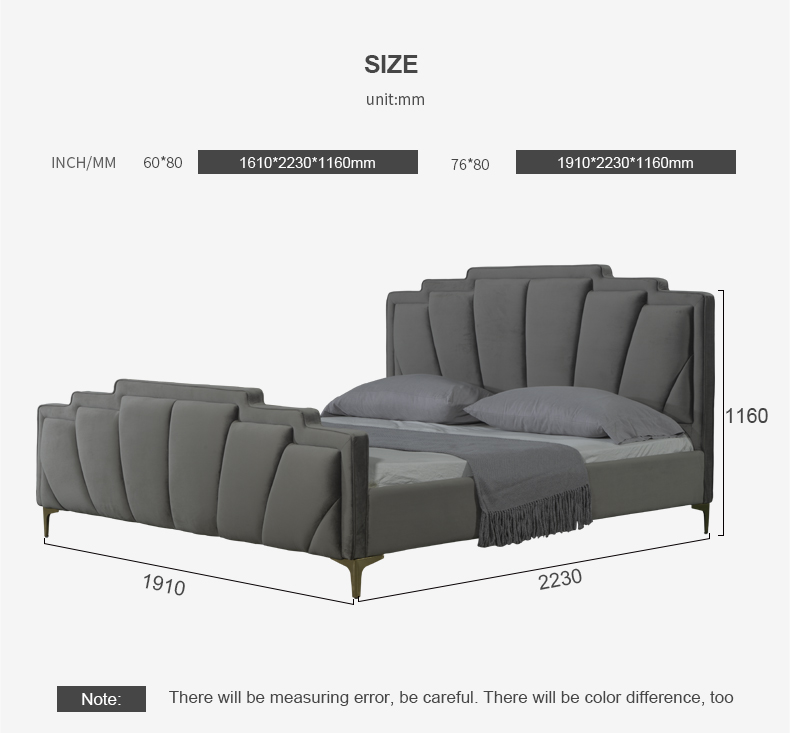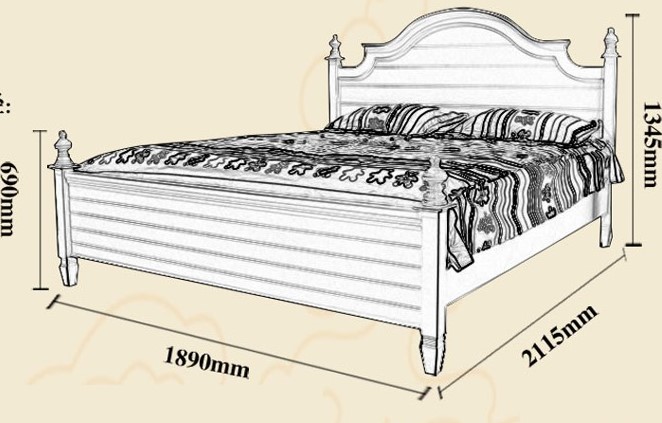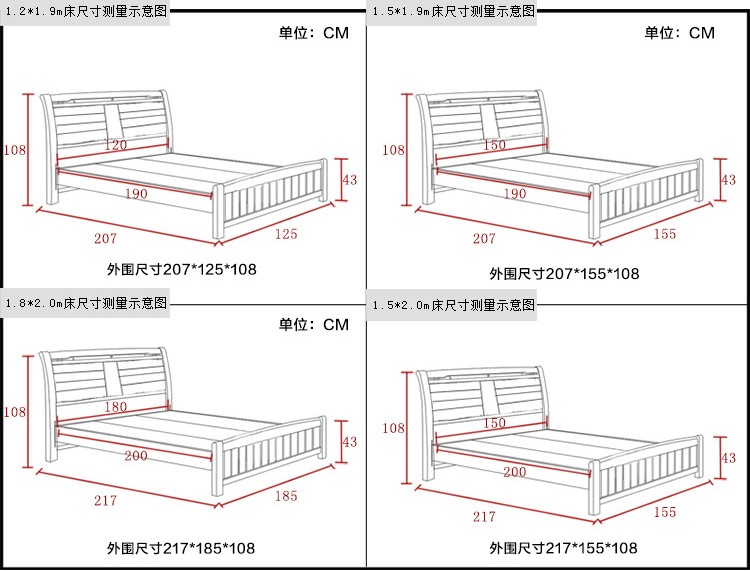 Bunk bed size also cen be customized.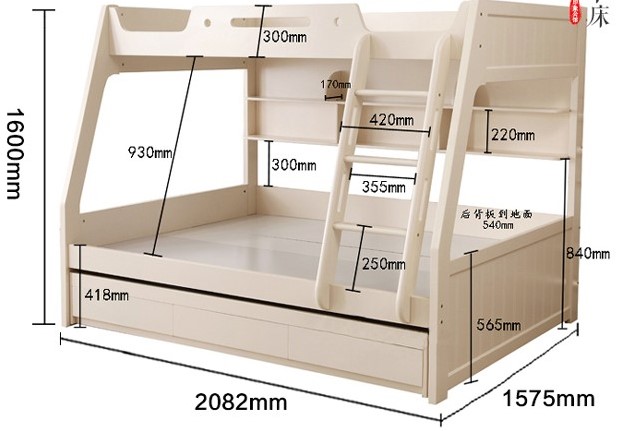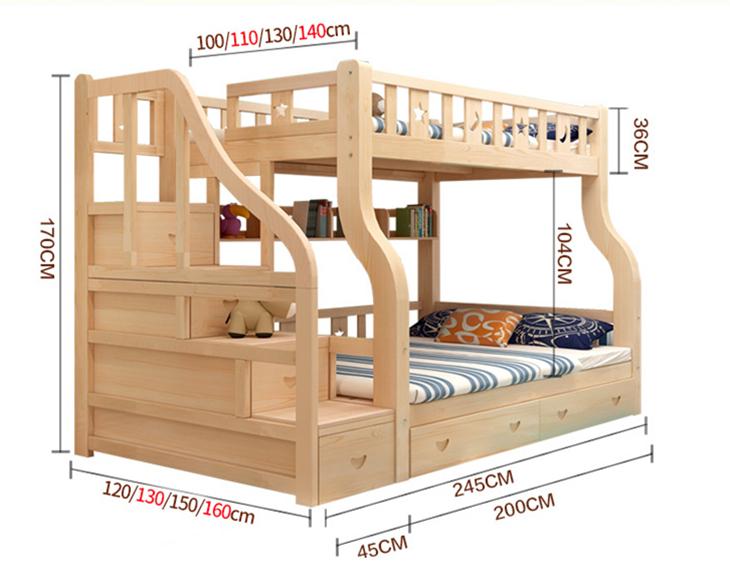 As a professional bed manufacturer, we warmly welcome OEM and ODM orders. We can custom any size of bed your requirement.